These papers are compatible with most aqueous based inkjet printers.
View the Printer Compatibility link on each product page for more specific printer compatibility information.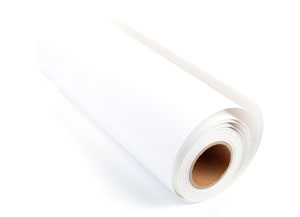 1620R, FishermanThree
8 Mil Matte Adhesive Polypropylene, Removable (PSA water resistant)
A water-resistant white biaxially oriented PP film (BOPP) with a removable pressure sensitive adhesive and a non-glare finish.