These papers are compatible with most latex based inkjet printers.
View the Printer Compatibility link on each product page for more specific printer compatibility information.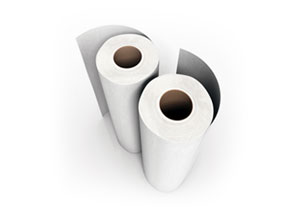 5495, Harmony
16.5 Mil Pearl Metallic Canvas
A pearl metallic, water-resistant canvas composed of 35% cotton and 65% polyester. Luminous fluorescent metallic pigments are embedded in the glossy coating. This gives images an outstanding eye catching appearance and color definition.